Welcome to www.dyslexiahebrew.com!
The Point of Change specializes in offering the Davis Dyslexia Correction® Program in both the Hebrew and English languages to children and adults struggling with dyslexia and different learning styles across Israel and abroad. The Point of Change is equipped to meet the needs of the religious and Yiddish speaking community as well as secular populations.
The Davis™ Program is a one-week, intensive, goal-oriented program designed for the visual-spatial learner! Facilitated one-to-one in a fun and supportive setting, clients leave with life-changing skills, such as:
Focusing techniques
Understanding how to resolve confusions with letters, words, and other symbols using their creativity and imagination
Reading exercises that eliminate guessing and promote comprehension
Improved balance and coordination
---
Dyslexia is one of the most misunderstood learning styles in today's educational landscape. Although most people associate dyslexia with letter reversals and reading difficulties, Dyslexia encompasses a much larger umbrella of learning difficulties, including, but not limited to:
Language-Based Learning Disability
Reading Disability
Attention Deficit Disorders (ADD/ADHD)
Dyspraxia
Dyscalculia (Math)
Dysgraphia (Handwriting)
Phonemic Awareness Disability
Visual Processing Disorder
Auditory Processing Disorder
If you or your child have any of the above mentioned diagnoses - or simply experience fatigue, frustration, or difficulty when dealing with the written word - please read on!
For more information on how the Davis™ methods can help, pick up a copy of either of Ronald D. Davis' revolutionary books:
Order on-line here.
Also available: The Gift of Dyslexia, Hebrew Edition
For more information or to purchase The Gift of Dyslexia, Hebrew Edition, please contact The Point of Change.
Learning does not have to be difficult!
The Point of Change can help!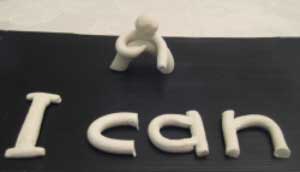 If you, or your child, have difficulties with reading, writing, handwriting, spelling, math, or attention, the Davis™ program can help!
If you are unsure whether this program would be a fit, please take advantage of the free Davis On-Line Assessment.
If you would like more information, or would like to set up an initial consultation, please contact:
Goldie Gilad
Licensed Davis® Dyslexia Correction Facilitator
The Point of Change
Mishol Hakela 6
Kfar Saba 44535
Israel
Tel: 97297651185
Telefax: 97297657659
Cell: 547205995
New York/US phone: 718-438-4465
email: goldiedyslexiahebrew@gmail.com
See Ronald D. Davis on YouTube
See media coverage of the Davis™ Methods at: http://www.dyslexia.com/mediapage.htm
For articles on the most recent dyslexia and brain research, and research support for Davis Dyslexia Methods visit: Dyslexia Research Information
---
We can't solve problems by using the same kind of thinking we used when we created them.
- Albert Einstein